Success Stories
I would like to share some additional patient success stories with you here. I would love to meet you and answer your questions to see how I may be able to help you. Request an appointment today!
---
Relieved From Chronic Neck Pain
Dr. Khalsa is expertly knowledgeable and skilled in the area of body alignment, skeletal adjustments, and the health and well-being of the body from the inside out. He is thorough and explains why he is making certain adjustments and what can be expected in subsequent care.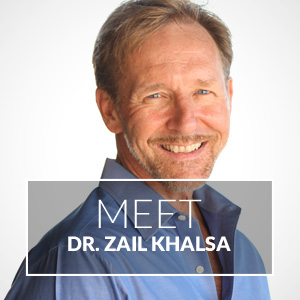 It took about 3 days after my first visit that I realized I was more relieved from my chronic neck pain for the first time in over a year. I had received massage therapy, acupuncture, and cupping that didn't remedy my neck issue prior to seeing Dr. Khalsa. Dr. Khalsa is a consummate professional and I will be referring many others to his practice.
- Sheri B.
Low Back Pain Relief for Tango Teacher
I have been seeing Dr. Zail on and off for about a year. As a dance instructor I absolutely need to keep my body aligned, pain free and working well. I can't afford being in pain, as it translates into my movement on the dance floor and take away from enjoying what I do.
Dr. Zail combines deep knowledge and skill when devising the best treatment approach. He reads the body very well and connects the "emotional blocks" with physical manifestations. I really like that!
I am very grateful to have Dr. Zail in my life. He makes my visits very convenient, affordable and is always there when I need an adjustment, which always makes me feel well cared for.
Thank you so much for all you do to keep me healthy and happily dancing. :-)
- IIona G.
Excellent care, information and adjustment. Thank you!
Makela B.
Chiropractic Helps University Professors Neck Pain, Arthritis and Vertigo

I feel lucky to have found Dr Zail Khalsa who has helped my severe neck pain and arthritis with gentle adjustments over the course of 4 months. He even made a home visit when I had severe vertigo and could not drive. Dr Khalsa has an individualized approach to each patient, and takes time to explain his therapeutic approach. I recommended him to all of my friends and family members with a wide variety of spine related or other illnesses.
- Helen L.
Zen Student Can Sit Without Ankle Pain
I have been visiting Dr. Zail for the better part of six months now, and I am very pleased and fulfilled with the wellness path that I have traveled with his support!
My original reason for reaching out to him was for chiropractic support in my journey as a Japanese Tea Ceremony student. Specifically, I had trouble and great pain in my ankles while sitting in the required seiza position as host or guest in the ceremony.
Through his diligent and conscientious support, counsel and engagement, I have managed to achieve a modified seiza position and increase my sitting duration from about 5mins to a full hour!! While the goal of full seiza for the duration of the ceremony is still ambitious, I now also see it as realistic and attainable.
And Dr. Zail is directly responsible for this marked improvement!
As an unintended and totally unexpected consequence of my wellness path with Dr. Zail, I am beginning to see improved strength in my facial musculature, which has long been afflicted with the aftereffects of Bells Palsy. There are no promises to offer or miracles to report — and probably will never be — but the power of the body to heal itself if given the chance is profound.
As such, I have nothing but great love and highest commendation for Dr. Zail and his commitment to his work and journey. I do and would recommend him unconditionally!!!
- Bill W.
Thoroughly enjoyed our visit. Walked away knowledgeable. And feeling so much better. Looking forward to my return visit.Kamali L.
Greater Strength and Mobility for Muscular Dystrophy Child
We initially came to Dr. Khalsa because our daughter needed help. We signed up for the family plan and my husband and I get a weekly adjustment now as well. I am generally healthy, but have a lot of shoulder issues, so it really helps me a lot. What blew me away, though, was when Dr. Khalsa adjusted a certain area on my back a few month ago and noted that usually patients who suffer from diabetes or hyperglycemia need an adjustment at this particular spot. We had a great talk and I have since then changed my diet high in carbohydrates and sugar to a more healthier and "greener diet".
Another benefit of it is, that I feel a lot less tired and exhausted since then. I feel very fortunate that Dr. Khalsa detected my health problem at such an early stage and I was able to do something about it.
Our 6 year old daughter has some form of Muscular Dystrophy. Western medicine has no cure for us as of yet. It is very difficult for her to climb steps or walk long distances. She has been seeing Dr. Khalsa for about 2 years now on a regular basis and the results are amazing. Our daughter walks with a lot more strengths, she even walks faster now. Her energy level has gotten much better, too. So we feel very fortunate to have found Dr. Khalsa! In addition, our daughter loves going to Dr. Khalsa. She regularly asks me at the weekend why we are not going to see him. And this is coming from a little girl who generally doesn't like male doctors. This shows that Dr. Khalsa is a very trusting and gentle person. I recommend him dearly. Eva Decolongon
Eva D.
---
I Have Been Seeing a Chiropractor for 15 years and Counting…
I've known Dr. Khalsa for about 15 years now. He's an incredible chiropractor with magic hands and a warm, compassionate manner. I'm constantly amazed at how he can zero in on what's going on with my body and just–boom–turn the switches back on. I've seen plenty of other competent chiropractors, but Dr. Khalsa's talents go far beyond competency. He's really awesome.
- David R.
---
High School Athlete Can Sit Without Pain and Returns to School
Dr. Z is the best! I have been to other chiropractors and no one compares. We travel 30 minutes as often as our schedule allows to see him because it's worth it! He was the only one to aid my 12 year old daughter who suffered from a dislocated tailbone injury back to normal.
We tried all the top doctors in the LA county area, countless chiropractors, acupuncturist, physical therapist and no one was able to give a true diagnosis with prognosis and explain it in real terms as Dr Z did. His knowledge and passion is one of a kind. If you are suffering and not living a quality life due to pain or injury or just want to improve your balance/posture I suggest you see Dr. Z. He will change your life like he did ours! Besides, he has the cutest dog and he has great taste in decor! LOL! But in all honesty…a true healer and teacher.
- Winnie S.
---
Inner Health, Dr. Zail Khalsa Reviews | (310) 652-5599