Beverly Hills Pregnancy and Children Chiropractor
Of course, chiropractic has long been known to help with back and neck pain. However, the real benefits of chiropractic are not simply pain relief. Chiropractic restores your body's ability to heal itself, resulting in more health and, literally, more life in your life.
General Health
Most people don't seek out a chiropractor unless something is bothering them. And that's fine. But what we help people discover is that regular chiropractic care is the missing ingredient in their overall health and wellness, from sleeping better to functioning better on the job to dealing with stress better.
Pregnancy, Infant & Child Care
Expecting parents in Los Angeles and Beverly Hills trust 's experience in chiropractic care during pregnancy. Chiropractic is not only safe for pregnant women and newborns, it's incredibly beneficial. Specializing in the Webster technique, we frequently adjust pregnant moms – even during labor.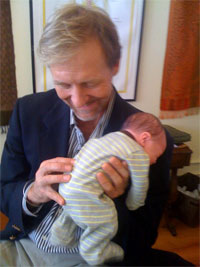 Chiropractic care throughout pregnancy reduces the incidence of breech births and C-sections. We also adjust newborns within a few hours of birth to get them started on the right foot.
Learn more about each of the following topics:
Contact our office to schedule an appointment. We look forward to meeting you!
---
Chiropractic Care for Pregnancy, Infants & Children at Inner Health, Dr. Zail Khalsa | (310) 652-5599